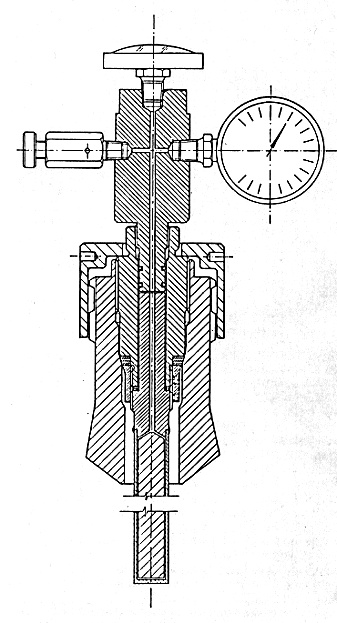 HYDROGEN IS PRODUCED ON A STEEL SURFACE WHEN CORROSION OCCURS IN ACIDIC SOLUTION; IT CAN EASILY PERMEATE THE STEEL WALL. ESPECIALLY IN PRESENCE OF SUBSTANCES SUCH AS SULPIDE IONS.
C.M.TECH VOLUMETRIC HYDROGEN PROBES ARE VERY USEFUL IN DETECTING HYDROGEN PERMEATION RATE AND THEREFORE THE ASSOCIATED CORROSION RATED; THEY ARE DESIGNED TO COLLECT THE HYDROGEN FORMED ON THEIR SURFACE AND TO GIVE A SIGNAL RELATED TO AMOUNT OF PERMEATED HYDROGEN.
C.M.TECH VOLUMETRIC PROBES ARE NOT ONLY ABLE TO DETECT HYDROGEN PRESENCE, BUT THEY ARE ALSO VERY EFFECTIVE IN MONITORING THE EFFICACY OF ANY TREATMENT AIMED AT REDUCING DAMAGES DUE TO HYDROGEN INDUCED ATTACKS, SUCH AS CRACKING, BLISTERING, EMBRITTLEMENT, DECAREBURATION.
C.M.TECH VOLUMETRIC PROBES CAN BE INTERNAL OR EXTERNAL.